Title: Introduction to video mapping for artistic creations
The proposed workshop will introduce participants to video art and video mapping and how they are used for artistic creations in performing arts, theatre, spatial design, installations and artworks. It includes preparation, setting up, image calibration, creating the masks, projection. It is an introductory level workshop that requires no previous knowledge or experience of video art and video mapping, and is ideal for anyone who would like a practical introduction that provides enough knowledge to enable further development and experimentation. The participants will work on simple analogue and digital techniques to create and project their artwork. Through the use of specific poems given as a narrative base, the participants will then create simple static and moving images, the projected space and video map their artwork on to it.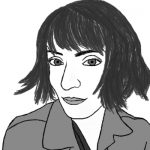 Anna Fotiadou
Anna Fotiadou is a multidisciplinary applied artist with specialisation in multimedia performance and video art. She studied Graphic Design and Fine Arts and holds a master's degree in Performance Design & Practice with a practice placement in 'post-modern multimedia performance and video art' and a specialisation on contemporary written drama and dramaturgy. She has presented her artwork in venues, exhibitions and festivals in various countries and has been distinguished for her work with awards. She collaborates in collective art, design, video and performance projects with artists from various disciplines. Her research work focuses on the subject matter of reality and its detachment by exploring conceptual frameworks within an examination of performance, digital media and placement in space.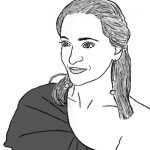 Maria Christoforou
Maria Christoforou is a Doctoral candidate at the Nottingham Trent University, at the School of Art and Design. She holds a Master of Arts in interactive Multimedia, a Bachelor of Arts in Graphic Communication, an Associate degree in Science and a degree in secretarial and accounting studies. She studied at the University of the Arts, London School of Printing, the University of Nicosia, the University of Indianapolis and Pitman's College. She has mounted five solo exhibitions and participated in various group exhibitions and international festivals. Maria also participated in many workshops, seminars and conferences in Cyprus, UK, Germany, France and Portugal. She has gained many honorary diplomas and other awards such as Third Prize in the PlayStation Awards for the interactive movie "Elements", (London 2002). Maria co-ordinates interactive educational performances for children and adults that integrate digital art and challenge audience senses. Additionally, Maria has two book publications. She lectures in the Department of Design and Multimedia at the University of Nicosia. Maria holds a full time position since 2006.
llustrated by: Oana Onose
Reserve your seats for the Masterclass.